No matter whether you ride, sail, or snowboard, recreational insurance means the only thing you'll be thinking about is how much fun you're having.
If it's fun in sun, asphalt, mud or in the snow, we can help make sure your recreational insurance needs are covered.
Many of us wonder why we should insure our boat, ATV, or snowmobile, but have you ever come close to hitting another boat, a swimmer, or another fun toy going too fast? A marine policy or recreational policy will provide physical damage, but more importantly, liability coverage. Liability covers you for bodily injury and property damage, and, more importantly, a lawyer to defend you.
Recreational vehicles and motorcrafts are expensive, both to buy and to maintain, and you are responsible for those machines and the safety of those around you when in use. Don't leave yourself and your guests unprotected: let Will Marshall Insurance Brokers help find the best insurance plan for you and your recreational vehicles.
Will Marshall Insurance Brokers offers exceptional value for your recreational vehicle insurance needs in Barrie, Orillia, and surrounding areas.
Will Marshall can provide you with the coverage you need, at a price you can afford.
Why Do You Need Recreational Insurance?
Recreational insurance protects you by covering the cost of your recreational vehicle or its repairs in the case of accidental damage, theft, or collision with another vehicle. It's essential for operating your vehicle safely and confidently, no matter the season.
If you're planning a boat trip, your current insurance may not cover you as far as you hope to sail. The same goes for if you plan to bring passengers along for a road trip in your RV, or if you and a friend plan to take turns driving. Recreational insurance can be tailored to meet your specific requirements, which means that you can make the most of your time to explore.
Recreational insurance also protects your vehicles when they're not in use. If a particularly bad winter storm caves in the roof where your jet ski is stored, you won't have to worry – you'll be able to repair or replace it in plenty of time to hit the waves by summertime.
Different Vehicles We Cover
Recreational insurance covers various vehicles used for leisure and recreational purposes. This insurance protects individuals and families while they enjoy their hobbies and outdoor adventures. Here are some of the different vehicles and activities typically covered by recreational insurance in Canada:
ATVs (All-Terrain Vehicles)
Snowmobiles
Boats and Personal Watercraft (PWCs)
Motorcycles
RVs
Golf Carts
Dirt Bikes and Off-Road Vehicles
Camping Trailers
Pay Less, So You Can Play More
The time you get to spend rolling on the road or jumping waves is time that you cherish. At Will Marshall Insurance, we make sure that you don't have to pay more to play more. This means we'll comb through all available insurance policies in Ontario to find you the plan that covers precisely what you need it to for less than you'd expect. If there isn't a pre-made insurance plan that speaks to you, we'll help you create your own, customized recreational insurance package.
Getting started is easy, quick, and requires no commitment. Request your free insurance quote today, and one of our brokers will get back to you with a personalized quote. If you like your estimate, let us know – we'll see what we can do to make it even better.
Our recreational vehicle coverage includes:
Liability Coverage
Hulls
Motors-Trailers
Miscellaneous equipment
ATV: All makes and models
Snowmobiles: All makes and models
Motorhomes: No supporting business required
Loss of use/Emergency expenses
Waiver of depreciation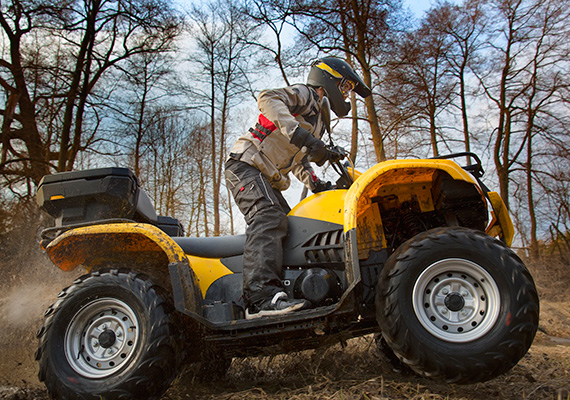 The Will Marshall Recreational Insurance Difference
Searching for the right recreational insurance can be a stressful job. There are dozens of insurance companies offering even more choices for homeowners.
You can count on Will Marshall Insurance for the information it takes to decide what will work best for you.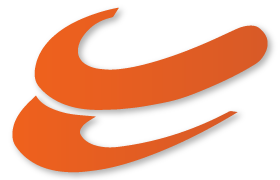 We truly value your business, and we will earn your trust year after year.
I cannot say enough about Stephanie Siegel of Will Marshall Insurance. She is ethical, reliable and will go to bat for her clients when you most need it. If you are in need of home or auto insurance, her wealth of knowledge will most certainly benefit you.
I've purchased my insurance here for 10 years and I've always had nothing but an incredible experience dealing with the talented and highly professional staff at Will Marshall.
I was particularly impressed how Mike took the time to personally consult with me, to learn about my specific home and auto insurance requirements and by his willingness to answer all of my questions about potential new policy providers. Thanks to Mike, I have saved almost 40% on my home and auto insurance coverage costs!
I've never had such amazing, personable service in my life. Colin goes out of his way to make sure my insurance needs are met. They are always there exactly when I need them. Absolutely the BEST!
Treating You Like Family Since 1983