Your farm is your livelihood. Farm insurance means that if something breaks, it won't cost you the rest of the season.
Will Marshall spent eleven years at the Simcoe District Co-Op in Barrie, getting to know both the agriculture industry and the people who drive it.
Once he became an Insurance Broker, it was only natural that he would call upon the farm community that he came to know and love. With four Farm Insurance Markets to choose from, Will Marshall Insurance has a wide range of choices for farming customers.
Our brokerage has decades of invaluable farm insurance knowledge.
Entrust your livelihood to the farm insurance experts.
Why Do You Need Farm Insurance?
Farm insurance is specially designed to help protect you and your farm from any costs related to accidental injuries or damaged property. This includes damages from bad weather, such as lost crops or animals, and other natural calamities. The specific coverage you require will depend on the assets you own or are responsible for.
We offer special rating programs for:
This means lower costs for more coverage from a broker that can help cover you better.
Produce
Blanket Livestock (Named Perils, Extended Named Perils, & Mortality)
All Risk Machinery Coverage
Equipment Breakdown
Business Interruption
Farm Commercial Liability and Pollution Farm liability (limited 3rd party and 1st part liability)
Farm coverage is on a Broad Form Property, including snow load where applicable.
Many barns were lost in the 2013-2014 winter because of the heavy snow accumulation. Snow load is a coverage option available on most farm buildings, but it is a coverage that is not always sold. Will Marshall Insurance works hard to review building coverage and limits before a loss, helping to avoid surprises and financial loss.
Grain Handling Facilities
Coverage is available for risks such as Grain Elevators, Terminals, Feed Mills & Fertilizer Plants.
Broad form Coverage on Property
Business Interruption, Equipment Breakdown
Commercial General Liability
This special package is for rural residences up to 100 acres with hobby farm exposure offering a very attractive package, customized to meet your individual needs. Because farm insurance is an increasingly specialized "field," fewer brokers are offering this service all together.
The Will Marshall Farm Insurance Difference
Searching for the right farm insurance can be a stressful job. There are dozens of insurance companies offering even more choices for homeowners.
You can count on Will Marshall Insurance for the information it takes to decide what will work best for you.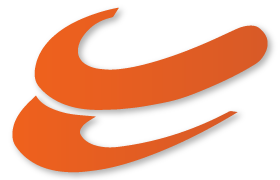 We truly value your business, and we will earn your trust year after year.
I cannot say enough about Stephanie Siegel of Will Marshall Insurance. She is ethical, reliable and will go to bat for her clients when you most need it. If you are in need of home or auto insurance, her wealth of knowledge will most certainly benefit you.
I've purchased my insurance here for 10 years and I've always had nothing but an incredible experience dealing with the talented and highly professional staff at Will Marshall.
I was particularly impressed how Mike took the time to personally consult with me, to learn about my specific home and auto insurance requirements and by his willingness to answer all of my questions about potential new policy providers. Thanks to Mike, I have saved almost 40% on my home and auto insurance coverage costs!
I've never had such amazing, personable service in my life. Colin goes out of his way to make sure my insurance needs are met. They are always there exactly when I need them. Absolutely the BEST!
Treating You Like Family Since 1983